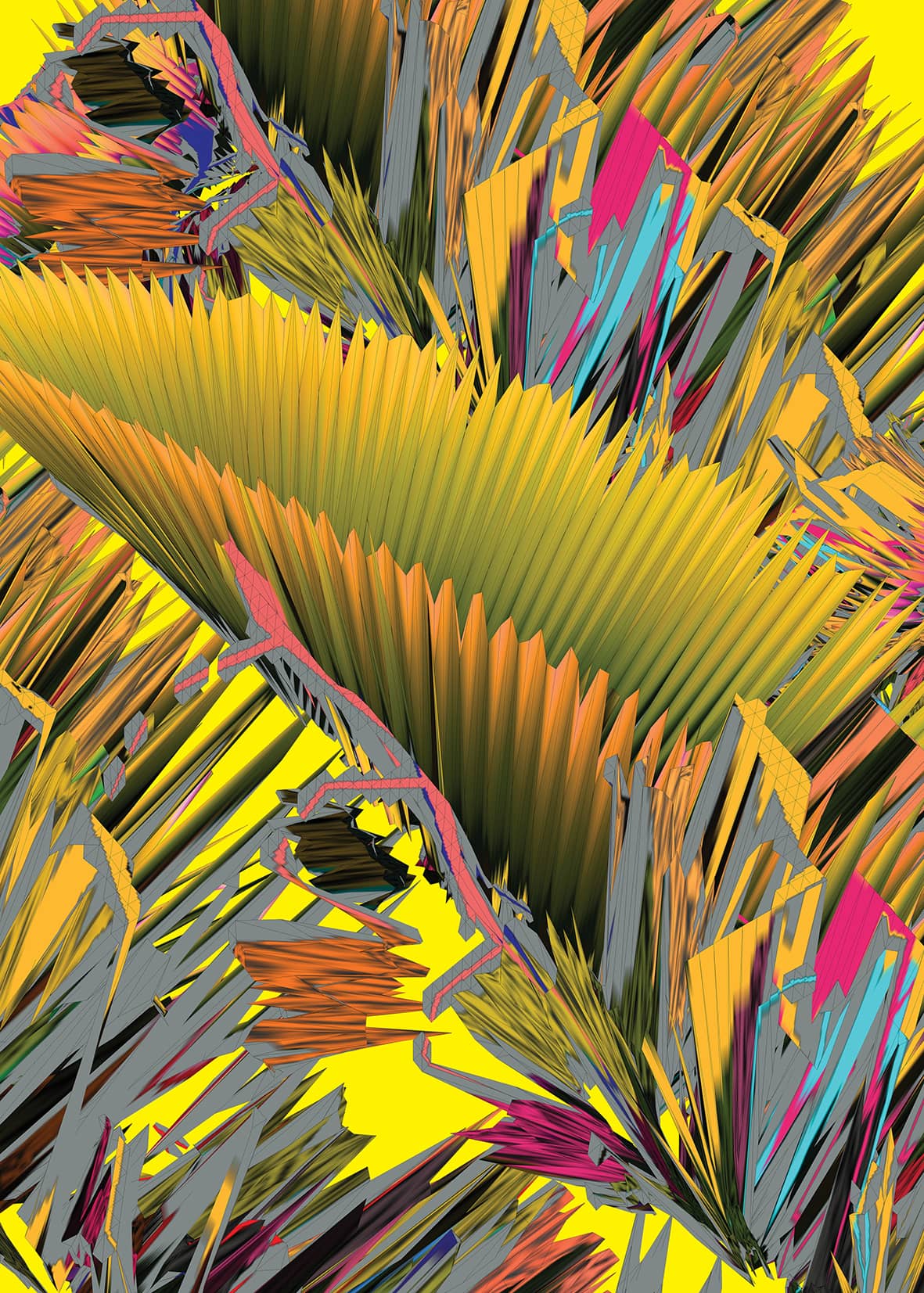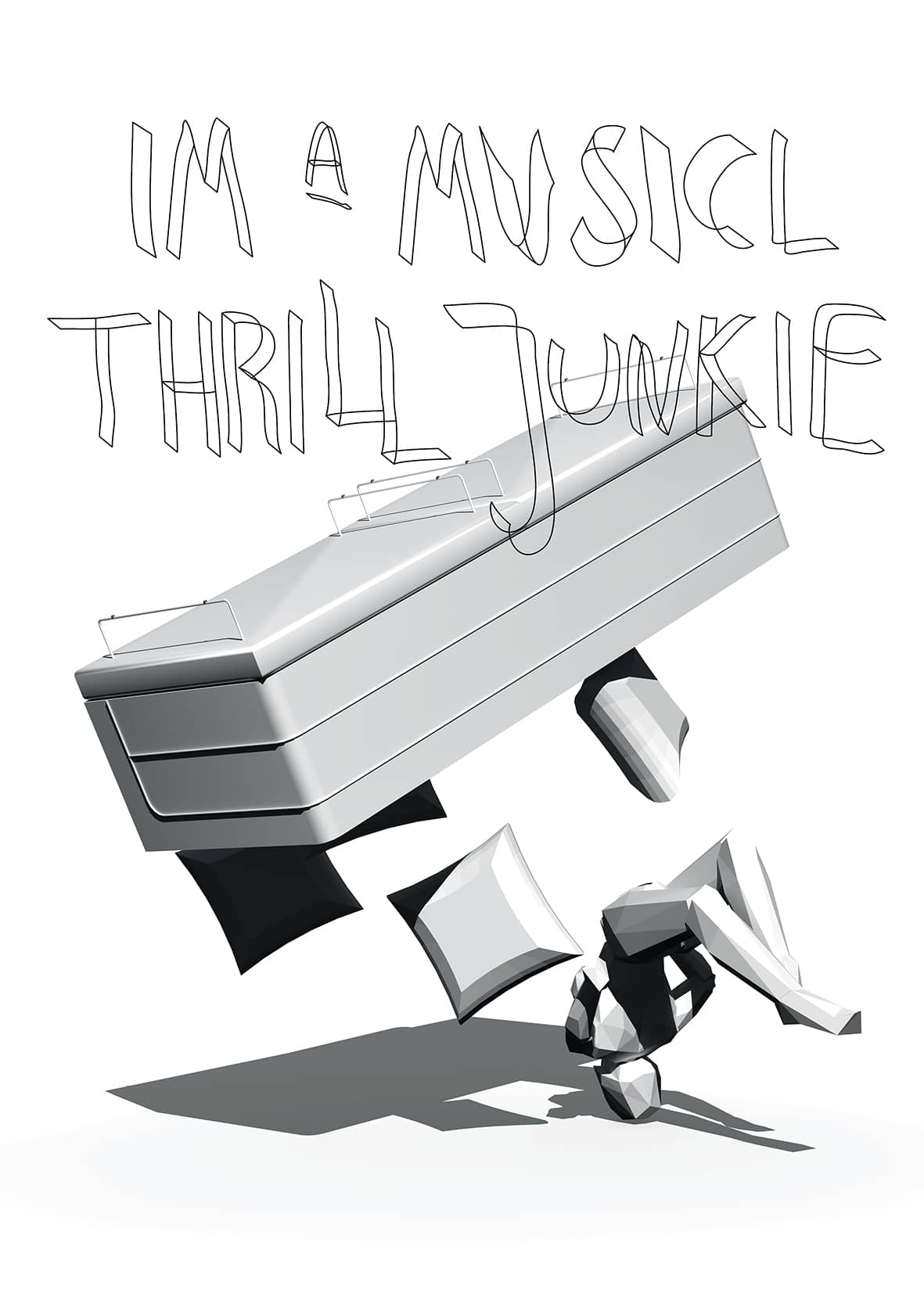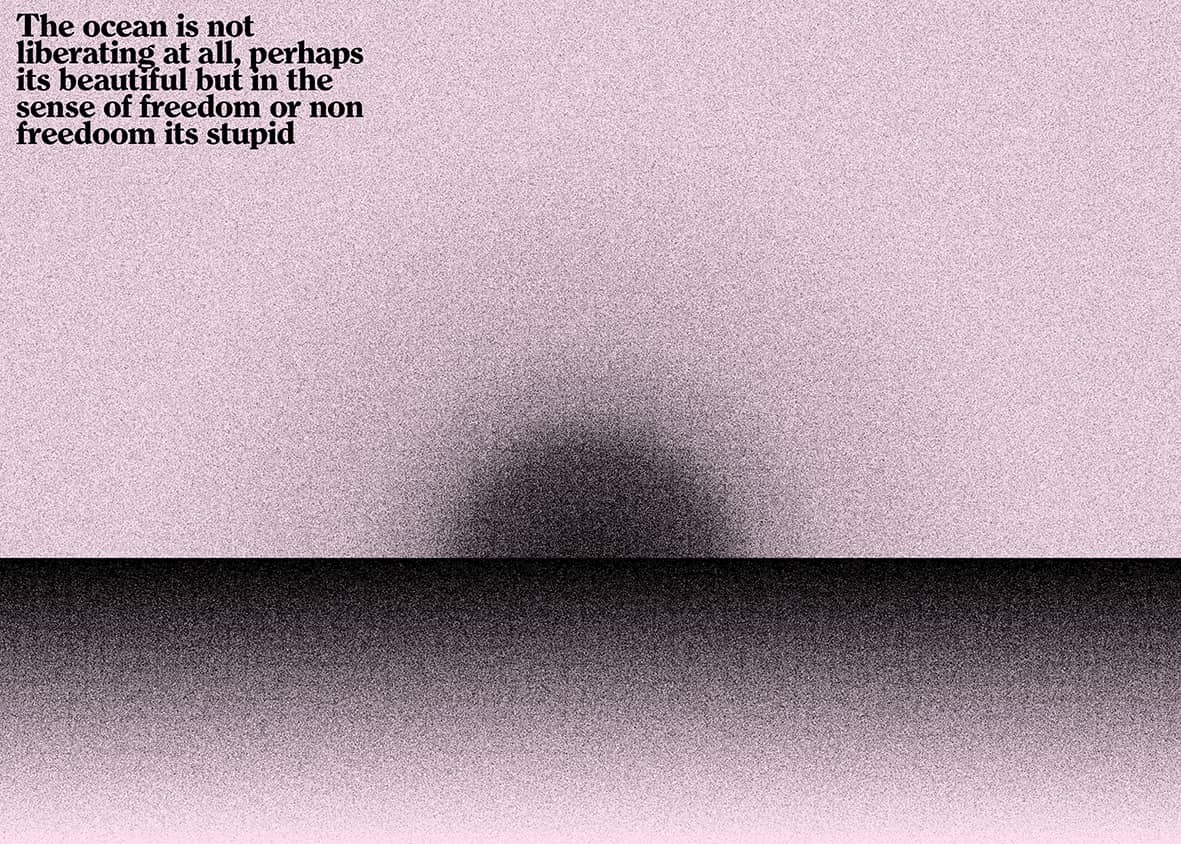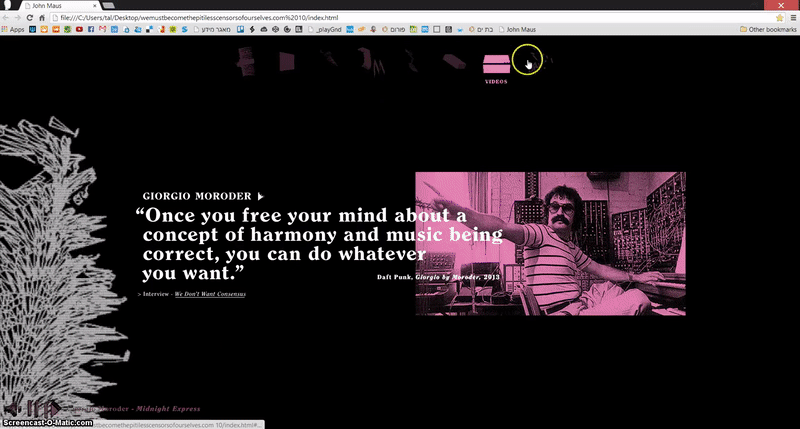 John Maus
Identity for Maus' body of musical work, that reveals his inspirational references as laid out by the composer himself, and visually interprets the music he creates.
The website
, that I conceptualized and developed, was created to reflect Maus' stream of consciousness through spatial navigation and a reference cloud.
Lightricks
Lighttricks
is a company developing award-winning photo-editing mobile apps. As the creative director there, I was fortunate to work on different products, projects and manage a 15 designers studio. Above are some of the products which I was involved in their planning and execution.
During my time there, the company won two important awards:
Apple design award 2017
and
App of the year in more than 60 countries
.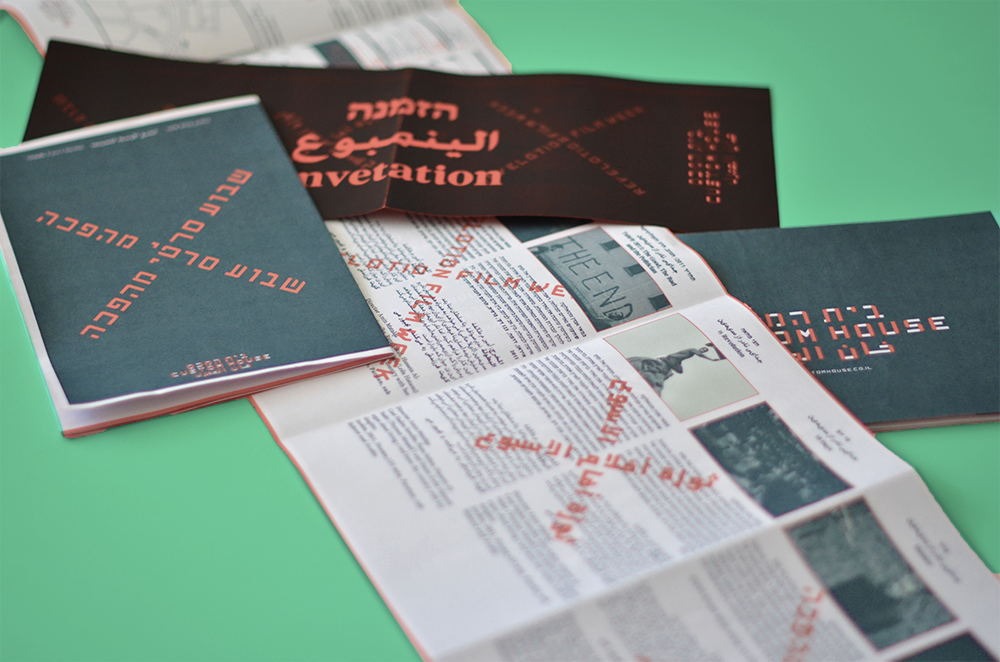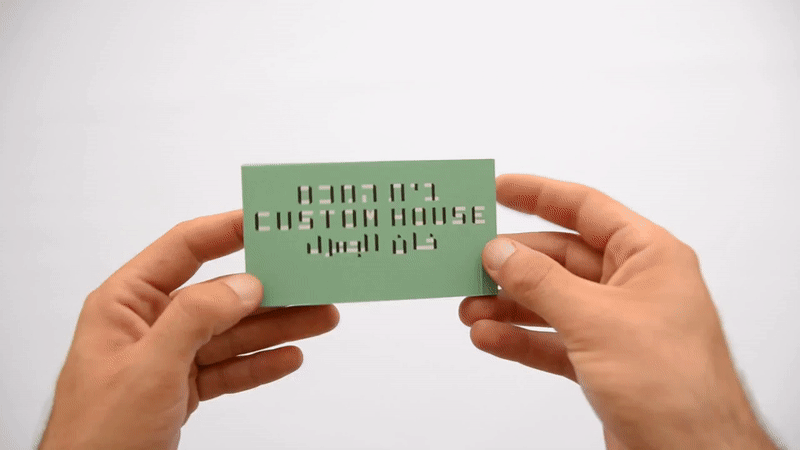 Custom House
Branding for a new cinematheque, specializing in middle eastern cinema. The Cinematheque is located in an old customs house in Tel-Aviv Jaffa, situated in a train station from the British Mandate period in Palestine.
The identity is inspired by the train's motion and intended to reflect a meeting point of Palestinian-Jewish-British cultures.

Absurd Theater Series
A series of posters for the "Absurd Theatre" program. The images were captured with a "PrimeSense" 3D camera, demonstrating the essence of no meaning or purpose of human existence.


Multiplayer Simon Says
Beyond the classic game's requirement to remember the right color sequence, Hacked Simon Says requires that players also develop their cooperation skills. The players wear devices which function as the keyboard keys for each color in the game.
Each device is separated into two parts: Player A holds the "+" side and Player B the "-" side. When in contact, they close an electric circuit.
By bringing together the corresponding "+" and "-" devices, the players signal the correct color and can apply the color sequence.